District Conference
Charishma The 38th District Conference of Inner Wheel District 326 is to be held on 7-8 January 2023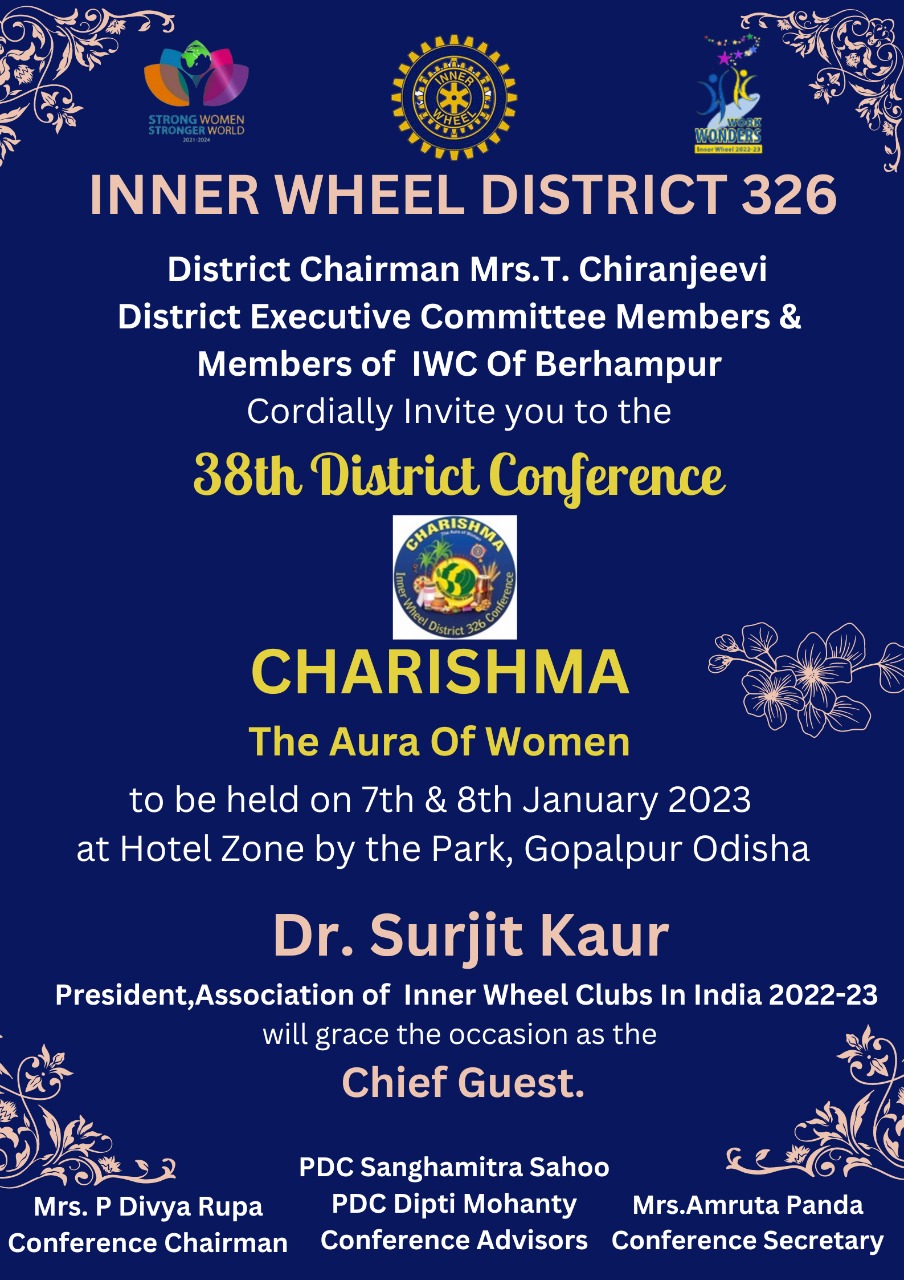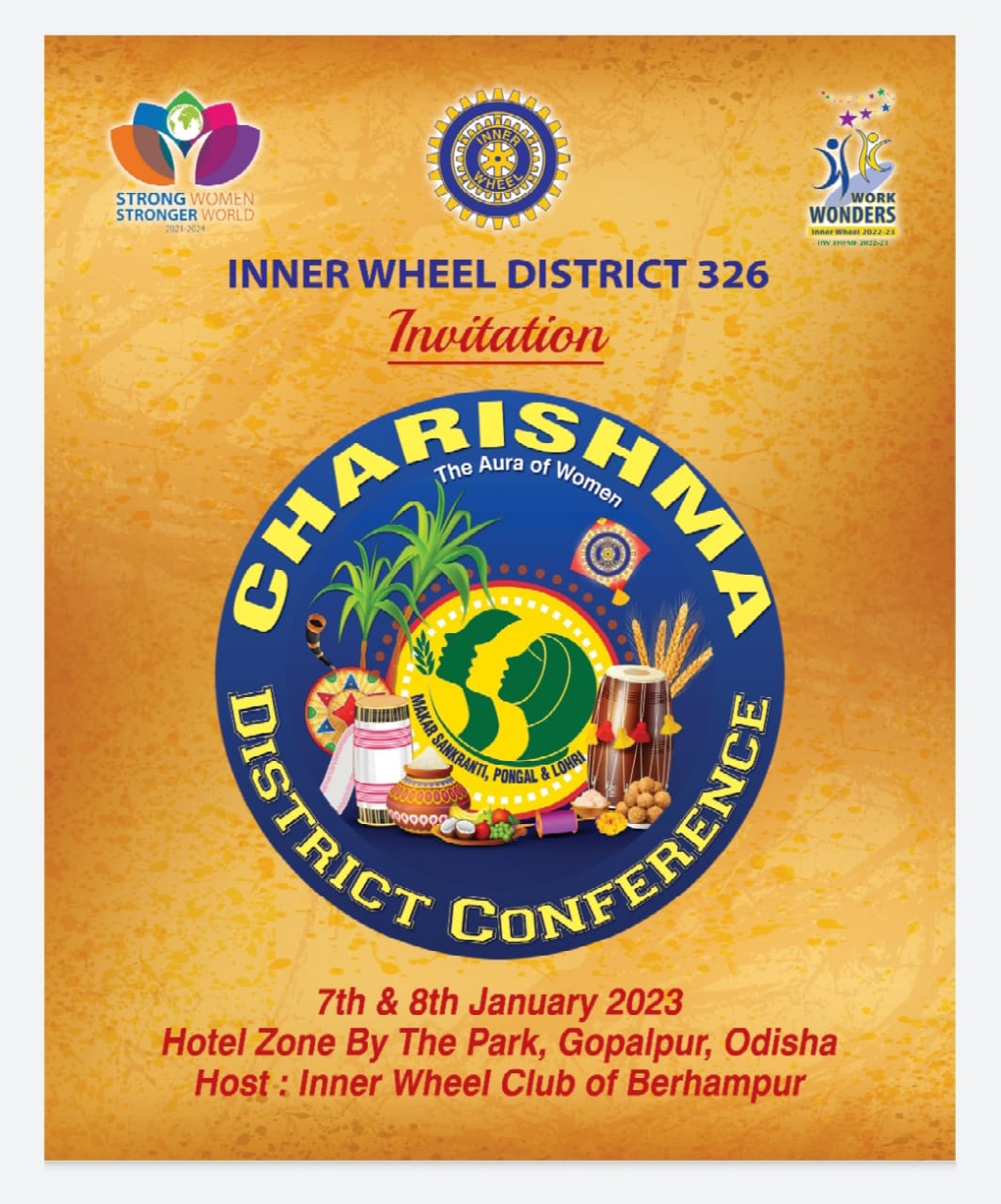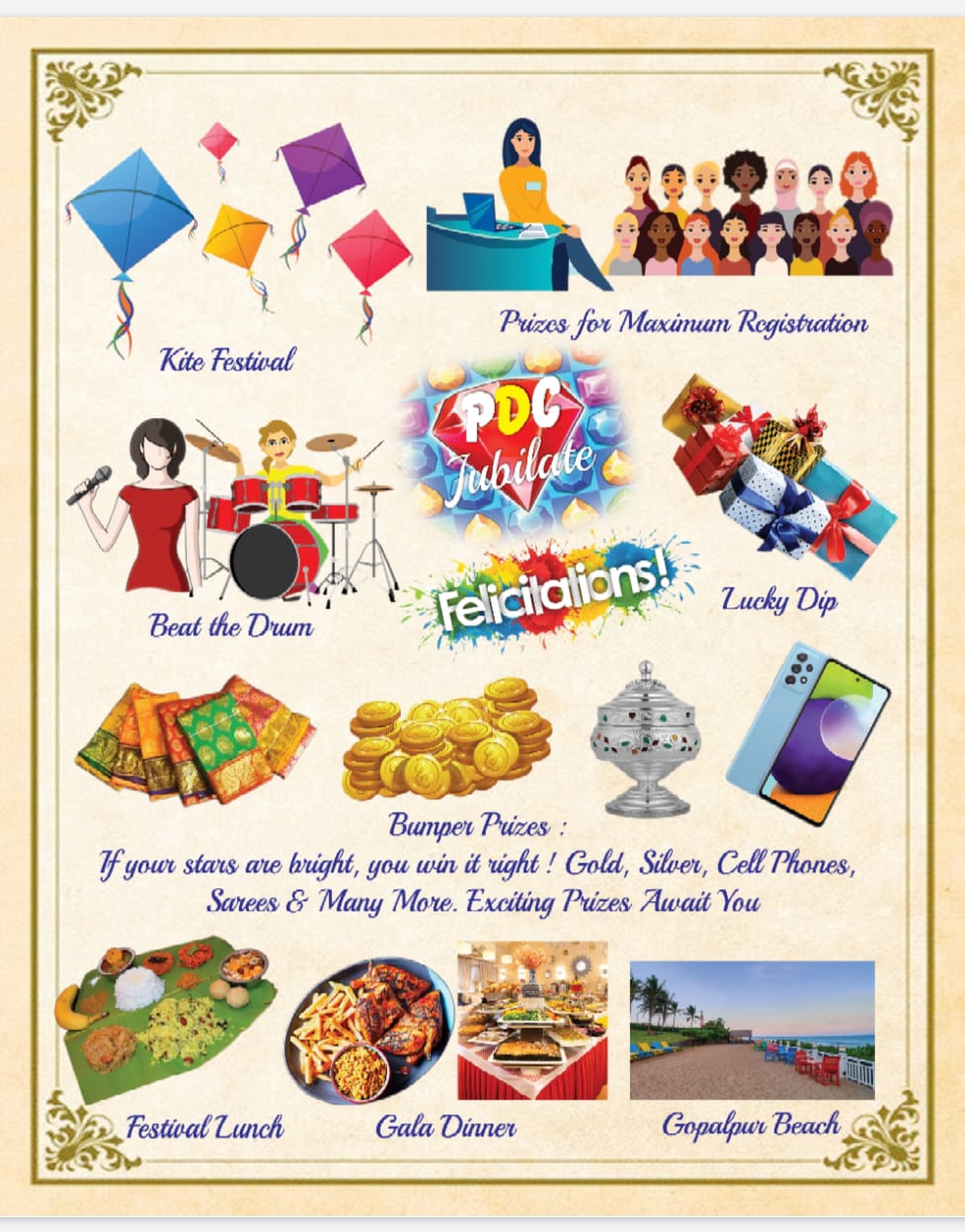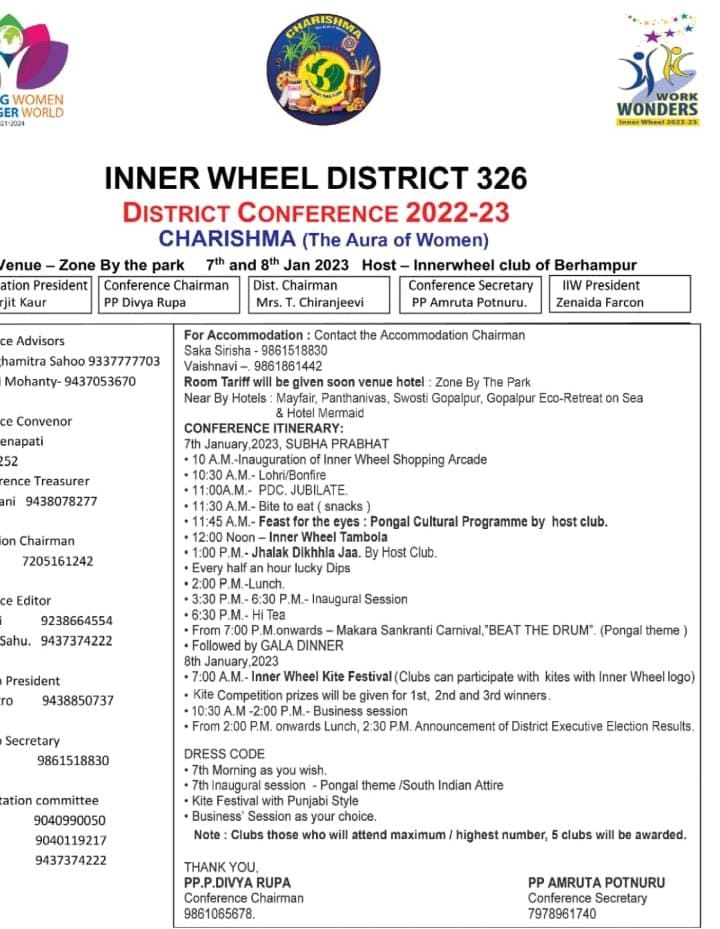 Organ Donation Rally
Organ Donation Rally to be organised in 77 clubs of IWD 326 on 27th Nov'2022
Inner wheel District 326 is going to organise Organ Donation Mega Awareness Rally with 77 clubs of 3 states Odisha Chattisgarh and Eastern part of Madhya Pradesh on 27 th November on the occasion of National Organ Donation day to create awareness of Total body parts Organ donation . Same day# same time # same slogan # 77 clubs of # 3 states are going to take part in Mega Rally . This year our District project" HELLO " mainly focused on Organ donation -" Give a Gift of Life " .. as a District Chairman of District 326 taking lead to create Mega awareness in society and inviting all of you please take part in Noble Cause pledge to Donate Organs....
T. CHIRÀNJEEVI
District Chairman 326.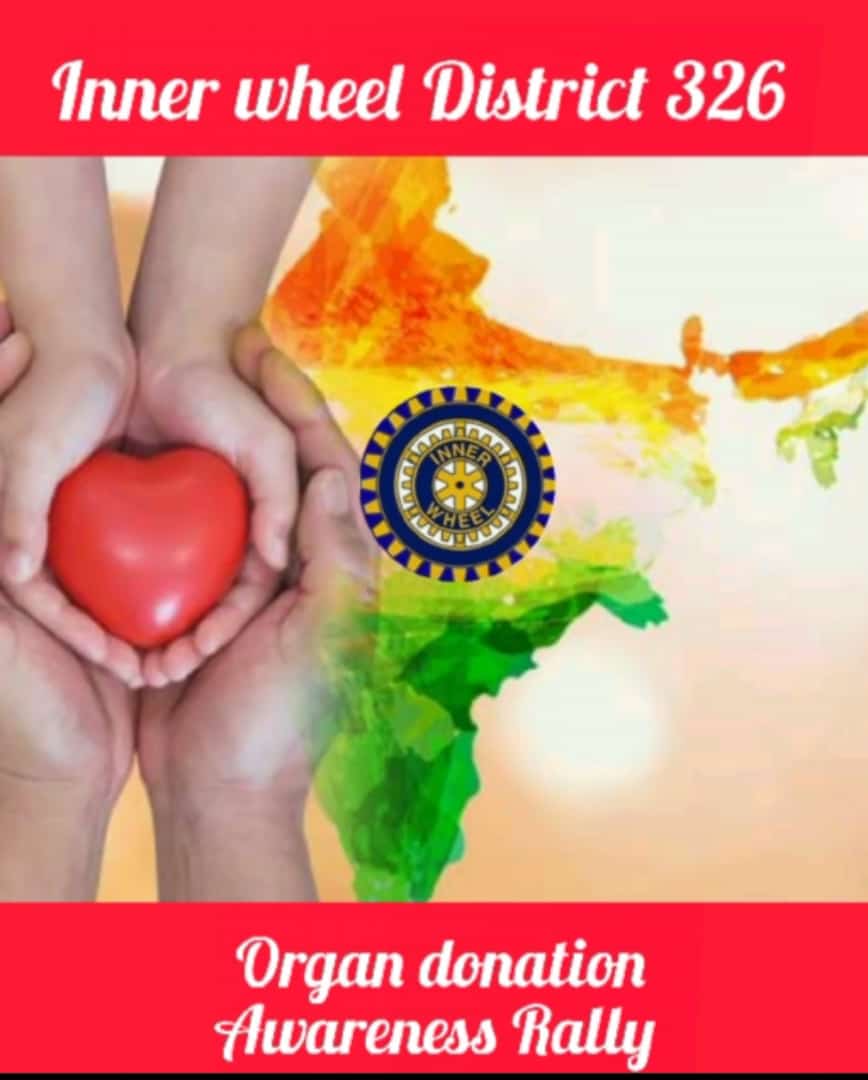 COTI : Chaitanya
Chaitanya : Club President Orientation Programme on Zoom on 4-7-2022 from 3.30pm to 5.30pm