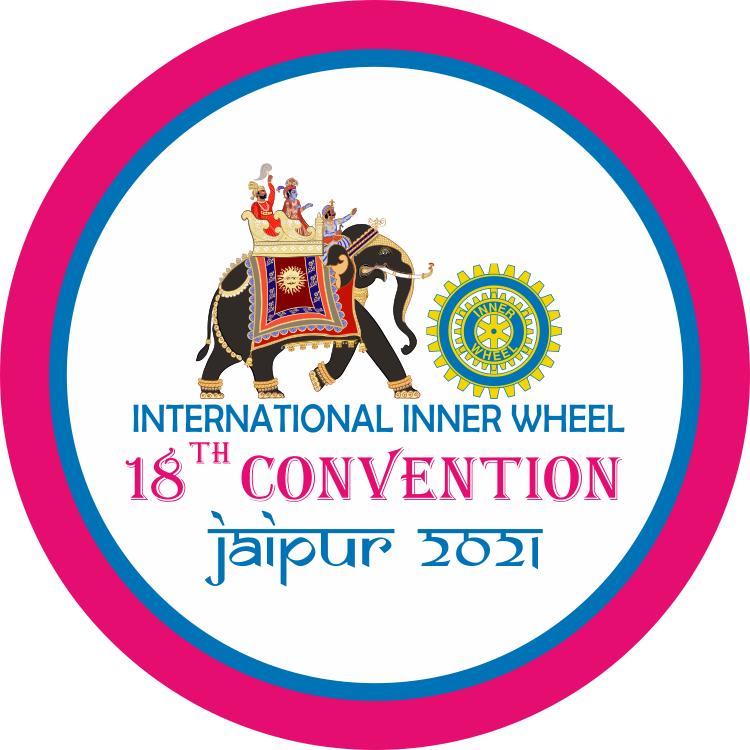 International Inner Wheel Convention 2021 at Jaipur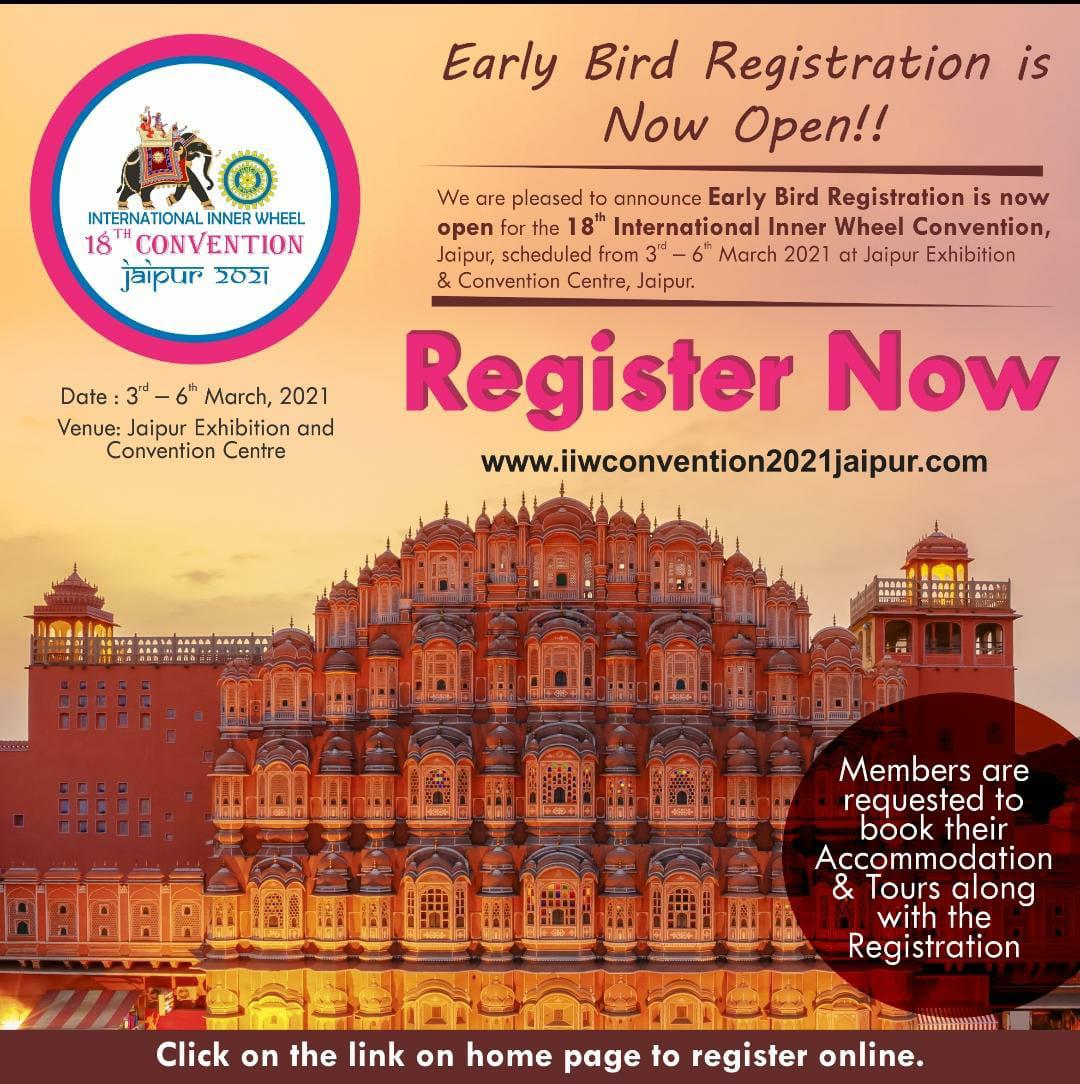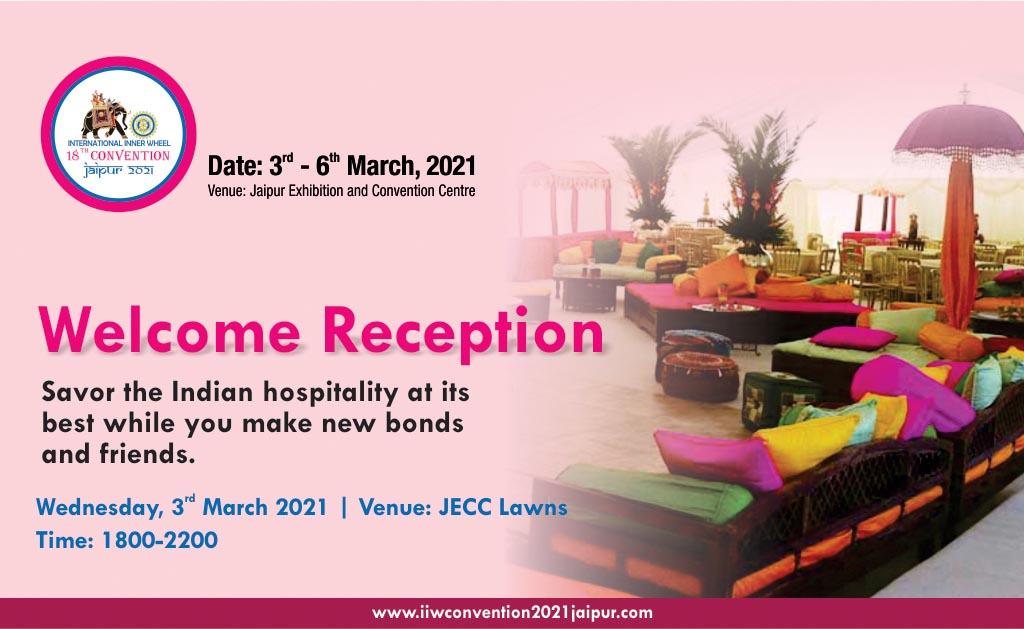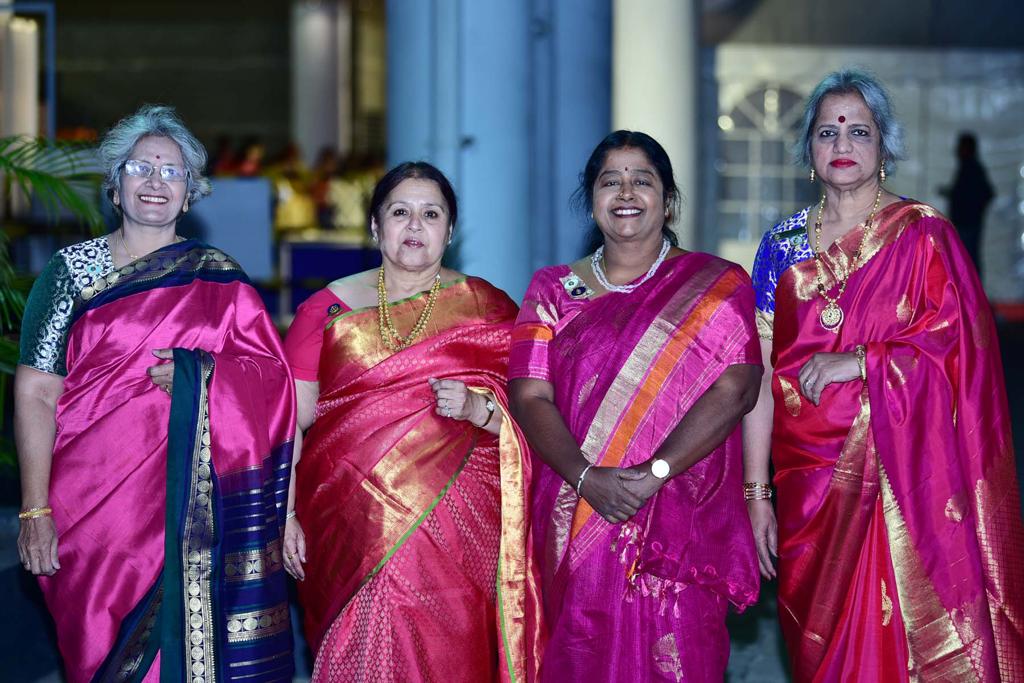 Chief Steward Shailaja Bhat, Convention Coordinator Renu Balji, Convention Treasurer Gomathi Viswanathan, Deputy Steward Pushpa Suryamurty
Registration for 18th IIW Convention, 3rd to 6th March, 2021 is open now.

Join and experience friendship at its best, participate in discussions for your own inner growth and complete understanding of your Organisation, enrich yourself with motivational speeches by renowned speakers, shop to your heart's content at the specially created shopping arcade for you and take back home with you a bit of Jaipur and India. All under one roof in the state of art Jaipur Exhibition and Convention Centre.

Explore the heritage city of Jaipur and majestic Forts and Palaces to complete your trip. JAIPUR awaits you !!!